337, Toegye-ro, Jung-gu, Seoul 04565 South Korea
TEL:

+82-(0)02-2267-1045
FAX:

+82-(0)02-2267-1046
Important notice

At our hotel, we have prepared a disinfecting liquid to prevent any further infection of the new corona virus. We insist all guests in using this during your stay provided at the lobby.

Due to the new coronavirus, our hotel will be temporarily closed as of April 15. It may be inconvenient, but please use Toyokoinn dongdaemun number2 during the break. We will notify you as soon as we set a date for the resumption of business.
We are sorry for any inconvenience to you. Please excuse me.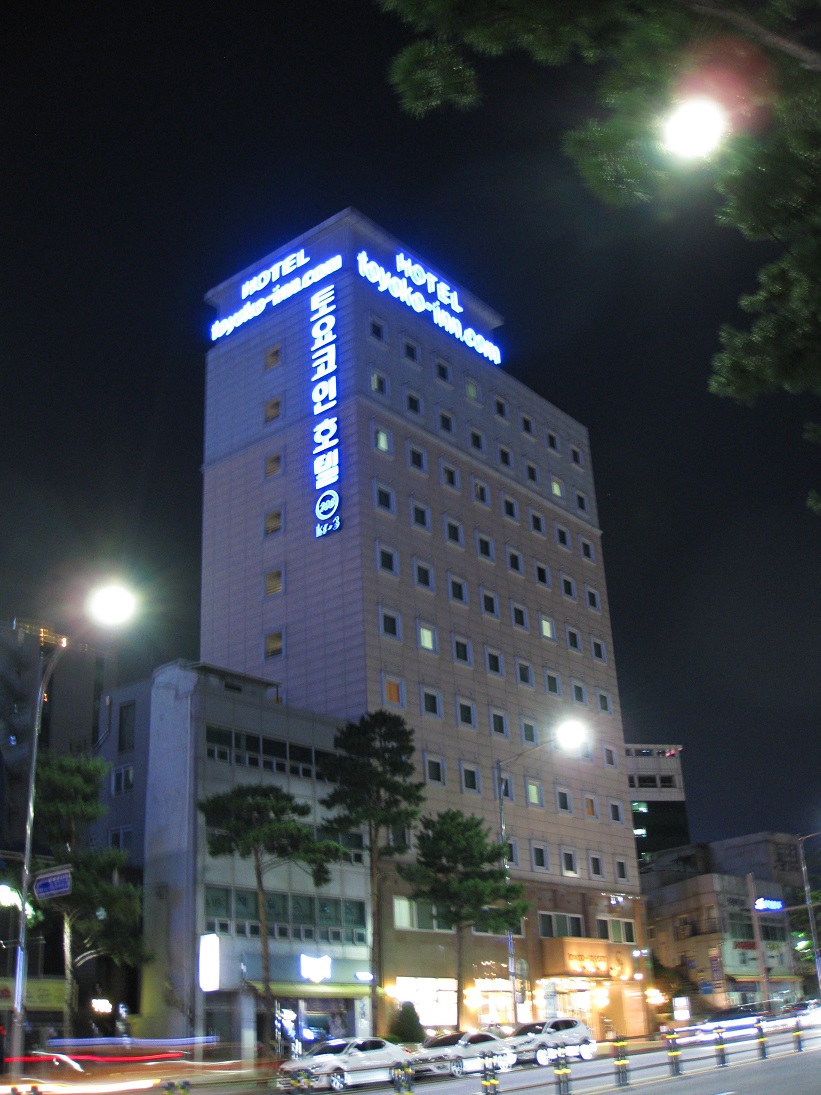 The room situation of nearest hotel
Hotel Information
Address
337, Toegye-ro, Jung-gu, Seoul 04565 South Korea

Check-in/
Check-out
Check-in Time:16:00
Check-out Time:10:00
Free Breakfast
FREE
07:00~09:30
Tel/Fax
TEL:+82-(0)02-2267-1045
FAX:+82-(0)02-2267-1046
Acceptable
Payment Methods
(On-site payment)

Acceptable
Credit Cards
(Online credit card payment)

-
Map・Access
Access

Access from the station (train)

1 min walk from Dongdaemun History & Culture Park Station(formally known as Dongdaemun Stadium Station) Exit3,4 on No. 4 or 5 Subway Lines
1 min walk from Dongdaemun History & Culture Park Station(formally known as Dongdaemun Stadium Station) Exit3,4 on No. 2 Subway Lines


Access from the airport

40 min by bus from Gimpo International Airport by taxi 70 min. from Incheon International Airport
70 min by bus from Incheon International Airport by taxi 70 min. from Incheon International Airport


Parking

17spots available First-reserve-first-served basis
₩5000/1 Night
1night(16:00-10:00)
Automated parking garage: 8cars Car length5.15m Car width2.1m Vehicle heigh1.55m Car weight1.8t
Automated parking garage: 8cars Car length5.15m Car width2.1m Vehicle heigh1.9m Car weight1.8t


Information from the hotel