Stuttgarter St.35 60329 Frankfurt am Main,Hessen Germany
TEL:

+49-(0)69 87006 1045
FAX:

+49-(0)69 87006 1046
Important notice

From the 1st of January 2018 onword, due to new regulations by the city of Frankfurt all guest who are not staying for business purposes have to pay a tourist Tax of €2 per person per night. We thank you for your understanding.
Message from hotel
We offer clean and comfortable rooms at reasonable rates.
Enjoy warm-hearted Japanese service and a pleasant stay at our modern hotels.


>>Home Office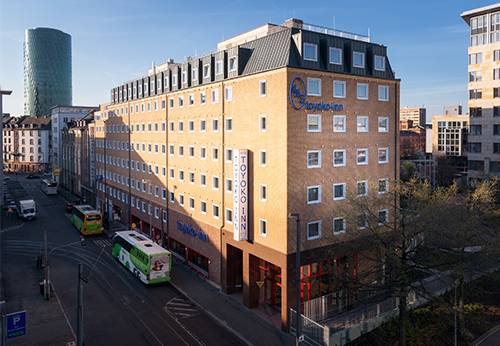 Hotel Information
Address
Stuttgarter St.35 60329 Frankfurt am Main,Hessen Germany

Check-in/
Check-out
Check-in Time:16:00
Check-out Time:10:00
Free Breakfast
Toll 3,00€ (Breakfast is included in the room charge)
Tel/Fax
TEL:+49-(0)69 87006 1045
FAX:+49-(0)69 87006 1046
Acceptable
Payment Methods
(On-site payment)

Acceptable
Credit Cards
(Online credit card payment)

-
Map・Access
Access

Access from the station (train)

1 min walk from Frankfurt Central Station Mannheimer St. Exit on
2 min walk from Frankfurt Central Station South Exit on


Parking

43spots available First-come-first-served basis
€18,00/1 Night (For after hours: €3,00/1h)
Parking lot: 43cars


Information from the hotel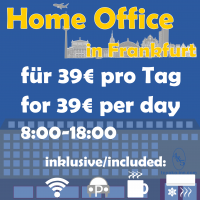 Home Office times:
Between 8.00 - 18-00 O'clock the same day.

For more details please contact us.