9D Peace Avenue, 2nd Khoroo, Bayangol District, Ulaanbaatar 16050 Mongolia
TEL:

+976-7507-1045
FAX:

+976-7507-1046
Important notice

At our hotel, we have prepared a disinfecting liquid to prevent any further infection of the new corona virus. We insist all guests in using this during your stay provided at the lobby.
Please be informed that our hotel staff will be working with a mask on for prevention.
Message from hotel
1st opening in Mongolia

*There is no nightwear (gown). Please note.
*500ml plastic bottle water is placed in the guest room.
*Bar opened in the back of the 1F lobby.

We offer clean and comfortable rooms at reasonable rates.
Enjoy warm-hearted Japanese service and a pleasant stay at our modern hotels.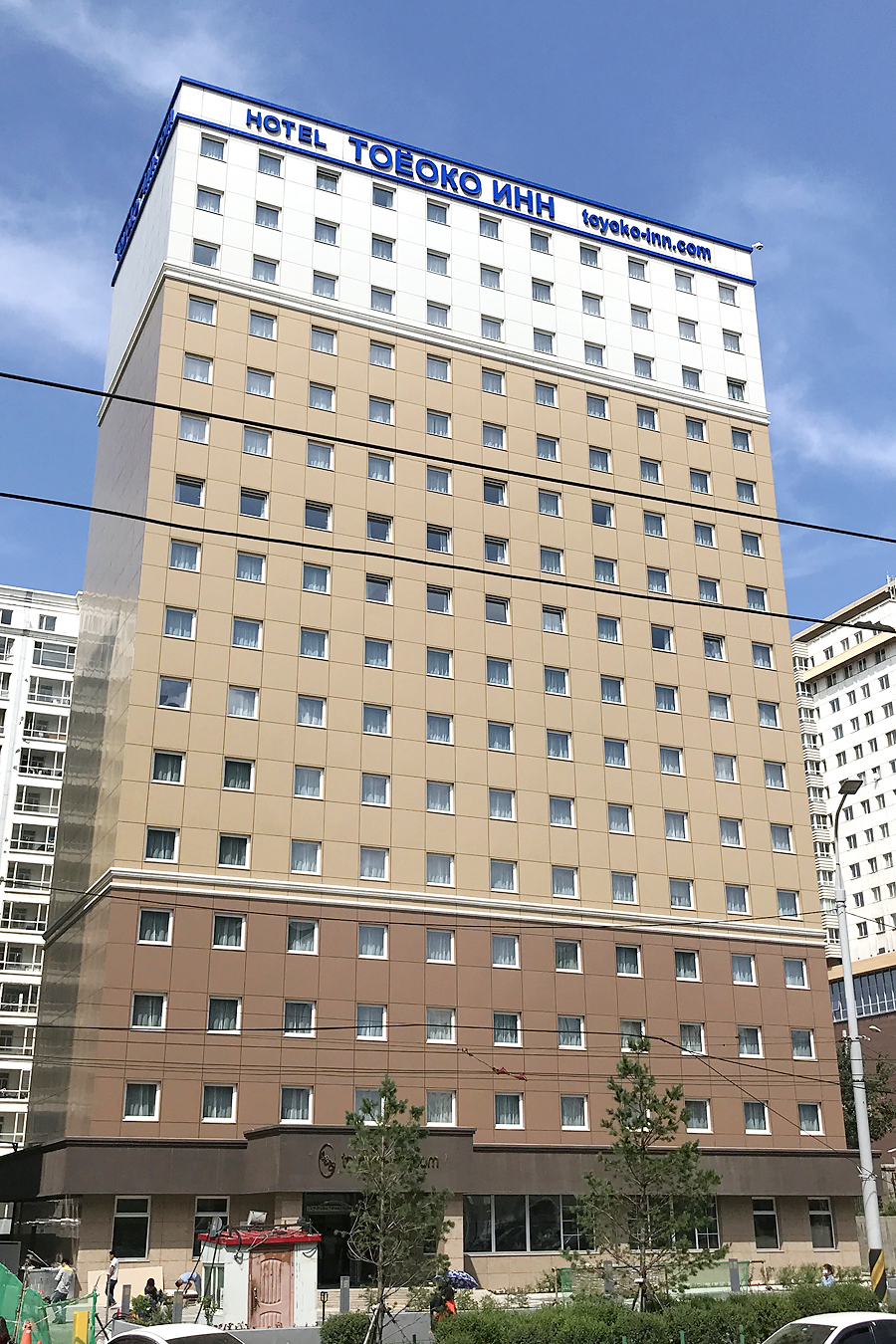 Hotel Information
Address
9D Peace Avenue, 2nd Khoroo, Bayangol District, Ulaanbaatar 16050 Mongolia

Check-in/
Check-out
Check-in Time:16:00
Check-out Time:10:00
Free Breakfast
FREE
07:00~09:30
Tel/Fax
TEL:+976-7507-1045
FAX:+976-7507-1046
Acceptable
Payment Methods
(On-site payment)

Acceptable
Credit Cards
(Online credit card payment)

-
Map・Access
Access

Access from the airport

30 min by car from Chinggis Khaan International Airport


Parking

13spots available First-come-first-served basis
Hotel guests free of charge
Parking lot: 13cars


Information from the hotel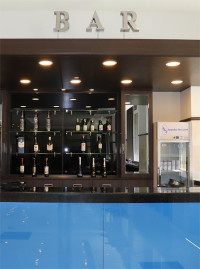 Business hours: 18: 00-21: 30
Selling beer (3 types from Mongolia, Japan and Germany), vodka and wine
Snacks such as peanuts and potato chips are also available. We also sell shabu-shabu, curry rice, and okonomiyaki.
* The sales menu is subject to change without notice.