25 Avenue General Leclerc,13003 Marseille, Bouches-du-Rhône France
TEL:

+33 (0)4 26 87 10 45
FAX:

+33 (0)4 26 87 10 46
Message from hotel
Our hotel is conveniently located 5 min walk from Marseilles Saint Charles Station (TGV ans Metro), and also situated in front of the A1 highway exit. Easy access by train and by car.

We provide clean and fresh rooms with equipment and amenities for a comfortable stay, all at reasonable rates,

We offer FREE breakfast for our guests!
All rooms are non-smoking. We have a terrace with smoking section.

Enjoy warm-hearted Japanese service and a pleasant stay at our modern hotels.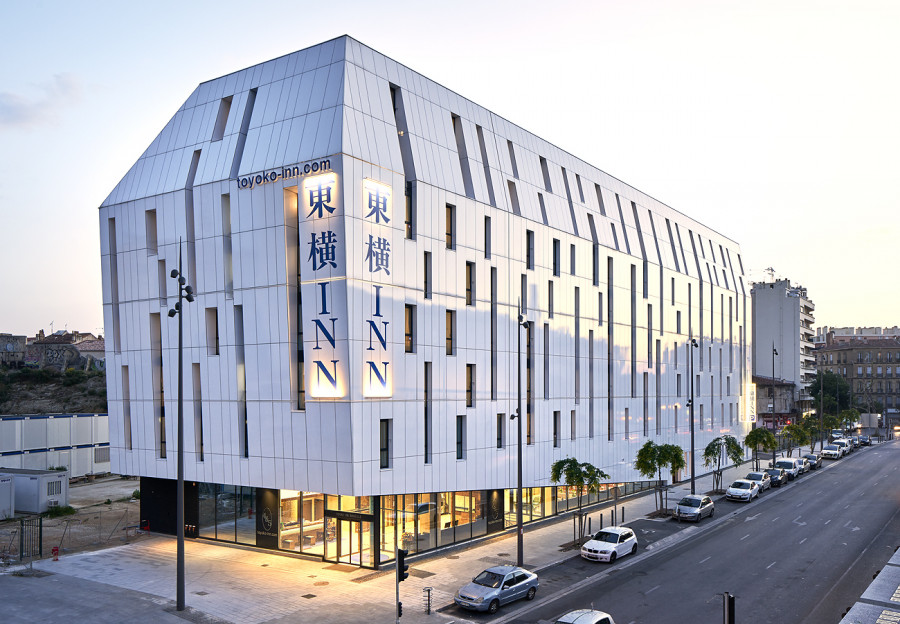 Hotel Information
Address
25 Avenue General Leclerc,13003 Marseille, Bouches-du-Rhône France

Check-in/
Check-out
Check-in Time:16:00
Check-out Time:10:00
Free Breakfast
FREE
06:30~09:30
(From 06:30 clock to 07:00 clock represents the bread and coffee.)
Tel/Fax
TEL:+33 (0)4 26 87 10 45
FAX:+33 (0)4 26 87 10 46
Acceptable
Payment Methods
(On-site payment)

Acceptable
Credit Cards
(Online credit card payment)

-
Map・Access
Access

Access from the station (train)

5 min walk from Marseille-Saint-Charles station Exit near Aix-Marseille University and Place Victor Hugo on SNCF
5 min walk from Saint-Charles on Marseille Metro


Access from the airport

30 min by bus from Marseille Provence Airport


Parking

66spots available First-come-first-served basis
€10,00/1 Night
Parking lot: 66cars

underground parking lot
Information from the hotel
Toyoko Inn Club Card Member Discount Rate
The rates for membership discount for guests with a Toyoko Inn Club Card is as follows:


20% OFF (until Mar 31st, 2022)
* Guests who have registered their Toyoko Inn Club Card at another hotel can also receive the same discount in our hotel.